My Thoughts On Digital Photography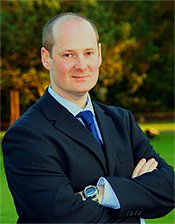 Mark McKnight
Over the last few years photography on the internet has grown in size year after year. There are 1000's of blogs and websites on this subject and at least 50 of them are great. The rest are either just OK or not so great.
I have been involved in digital photography myself through writing, coaching, stock and web design for a few years now, both online and offline.
I know this niche inside and out and have gathered nearly every single product or eBook that is available from all the big names and brands.
So, the time has come for me to share all the best bits with you and help you on your journey to better digital photography.
There is so much good stuff out there, that finding the areas you want to know more about can become time consuming and frustrating. I want to be your guide through the world of photography online. You can be guaranteed if something photography related is worth knowing about online, I can help you find it.
Can You Help Me Out?
I want everyone to get involved. You can help out by writing your own guest posts, commenting on my thoughts, getting involved with our audience on
Twitter
, subscribing to our blog and coming back here often to see what's new.
If you are photographer, there is no better place to showcase your work.
Contact me
and let me know what you're thinking. I would love to give you the opportunity to tell the world your own thoughts on photography and show off your best work.
If you have your own product, even better. I can help you introduce yourself to the people online who would get the most benefit from your advice, coaching or techniques.
Share With Us Your Thoughts
If you have any thoughts on digital photography you'd like to share with us, you can do it here. We want to hear your opinion on all aspects of photography from cameras to best tips. Please don't forget to leave your name and location. You can even upload some photos.
My Thoughts And Your Thoughts
Click below to see contributions from me and other visitors to this page...

What Do You Know About Scott Kelby?
Not much? Well let me quickly tell you he is a best selling photography author and photographer. I must admit I didn't know much about him until I stumbled …
---
Didn't find what you're looking for? Search here...
Custom Search
---
Return from My Thoughts to Photography Tricks