Nude Photography Tips For Creating Tasteful Fine Art, Boudoir & Vintage Nudes
Nude photography tips warning:
This article is about nude photography and covers a topic that some readers may find offensive. I have written the article myself keeping it very tasteful.
Most of the tips come from a female photographer friend who specialises in this type of Male & Female fine art photography but wishes to remain anonymous. The pictures used to illustrate the article are also tasteful and artistic, but some people may be offended by them.
If you feel you may be offended by nude photography, please skip this article.
Nude Photography Tips - Let's Get Comfortable
In order to get the best poses from your model, they need to be comfortable. Try to use a warm comfortable area such as a bedroom or lounge with soft furnishings. The mood has to be relaxed and enjoyable for both the photographer and the model to achieve the best work. Sometimes it may be useful to include a trusted third party to help out with props or lighting.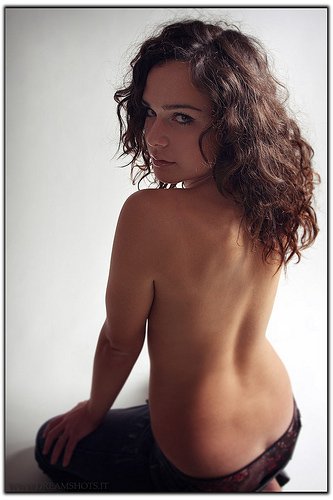 Photo by Dreamshots
Nude Photo Tips - Finding The Right Pose
It pays dividends to do your homework in this area. You need to decide what sort of poses you are looking for. Are you looking for a Classic look, Vintage, Boudoir or Glamour type pose?
Look online in places such as Flickr or through photography magazines or books to find posing ideas that you can use in your shoot. Prepare a list of poses that you want to take before the shoot and talk through them with the model. This keeps everyone involved in the photography session working towards the same goal.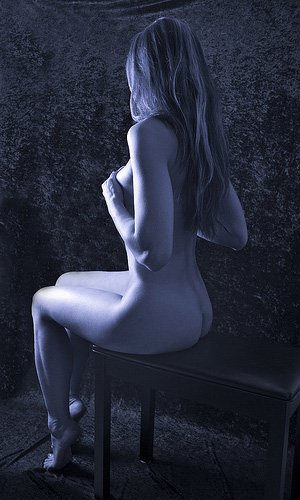 Permission Granted To Use Picture
Nude Photography Tips - Using The Right Lighting
With nearly all photography, lighting is one of the most important ingredients to get perfect photos. When you are shooting nudes, you want to use the lighting to accentuate curves and create aesthetic shadows. Harsh light is generally unacceptable, so only use the flash gun with a diffuser. Natural daylight from a large window and reflector can work well to achieve a sensual warm feeling to the shots.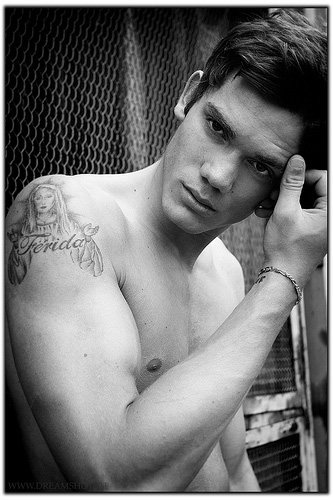 Photo by Dreamshots
Nude Photo Tips - Use Black and White
When you're trying to achieve accented form and tone in your shots, mono can be useful. Sometimes color can be a distraction when you are trying to shoot the shapes and contours of the human body. Using black and white can also help you to overcome any white balance problems you may experience.
Nude Photography Tips - Don't Get Too Close
Your subject may start feeling a little uncomfortable if you try to get too close with the camera. They may feel that their personal space is being invaded. Use a longer focal length lens to get close-up shots of your subject from a distance without violating their personal space and making them feel tense or awkward.
Nude Photography Tips - Facing Away
Some subjects prefer not having their face in the shot to protect their anonymity. Having your model face away from the camera also concentrates the viewer's attention on the body shapes and tones. Sometimes a model's face can cause a distraction in your picture.
Nude Photography Tips - Use Your Imagination
Nude photography doesn't always mean that your subject has to be completely naked. It is better to create an image that stimulates and inspires your viewer's imagination. By combining elegant poses and partially covering some areas of the body, the shot can interesting, whilst not being as revealing. Sometimes less is more.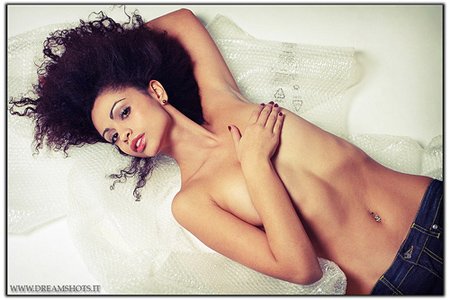 Photo by Dreamshots
Nude Photography Tips - Keep The Area Tidy
Remember the focus is on your subject. As with other types of portrait photography, try to keep you props relative to the shot. Using a prop in the wrong place can distract your viewer's eye and totally ruin a shot. Try to use backgrounds that are plain and complimentary to your model's skin tone.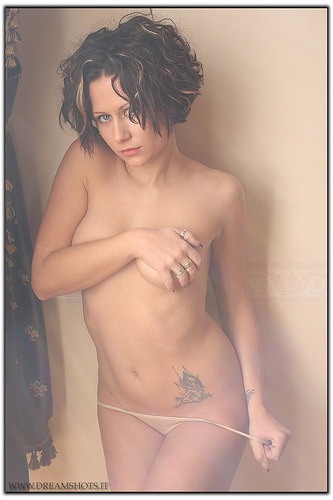 Photo by Dreamshots
Nude Photography Tips - Shoot Raw
As with any type of digital photography, I would advise you to shot in RAW. This allows you to change some of the parameters post-shoot to make your photos really great. You may need to alter the white balance or move the exposure up or down a stop or two.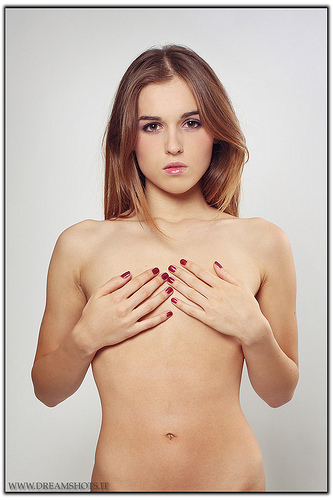 Photo by Dreamshots
Nude Photography Tips - Using Studio Lighting
If you want a really professional looking setup for ultimate control and versatility in your shot, then you should invest in some studio lighting. A three light setup and some reflectors can really make your shots standout and look well. Also a light meter will be a useful advantage too.
Best Books From Amazon About Nude Photography
This article on nude photography is only scratching the surface when it comes to this area of photography. Ashley Karyl is a photographer who really knows his stuff when it comes to producing great nude photos.
He has written a
325 page book on professional nude photography
to help other photographers quickly learn how to find models, choose equipment, work on a budget and avoid time consuming errors and expenses that always happen when you are starting out with a new business. It's well worth a look!
Return from Nude Photography Tips to Digital Photography Tips
Return to Digital Photography Tricks