Nikon D5000 - I like The HD Video Feature
by Naveed Ahmed
(Islamabad, Pakistan)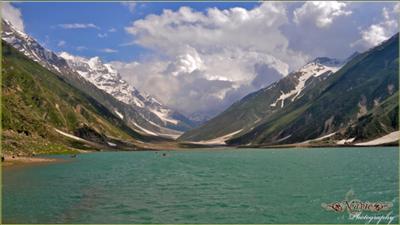 Lake Saifulmalook with 18-55 AF-S
I have been using the Nikon D5000 digital camera for a year now. I am in love with this camera. I have been using a Sony point and shoot before and this is my first DSLR. It has a HD video feature, Twisting Screen and many scene modes. These features attracted me because I was a beginner to a DSLR.


I bought this camera offline and I am pretty satisfied with its price. The quality it delivers is awesome. It works best in outdoor. Indoor photography is good too. Especially if I use an external flash with it. For night photography it goes up to 6400 ISO but I have never used 6400 ISO. I have used it at 3200 and results are a little noisy, but acceptable.
About its video, I have made videos in almost all resolutions and its awesome. It gives me 24 FPS but I wish it could give me 30 FPS. That would be more awesome.
What I don't like about the Nikon D5000 is that it is a bit slow in auto-focusing when using the LCD screen in live view mode instead of view finder. Also this camera does not auto-focus on AF lenses. The lens should have a built in motor to auto-focus which means you need to pay more for a lens.
My conclusion is that I love the Nikon D5000 and I am pretty satisfied with the performance that it gives.