Kodak EasyShare Z950 - 12MP Digital Camera
by Teresa Mathis
(Washington, United States)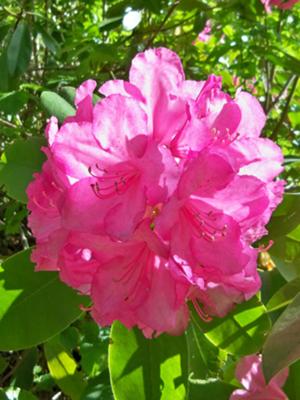 My Husband and I purchased a Kodak EasyShare Z950
after doing research on the internet that would best fit our needs at the price we were looking for. We are very happy with our choice.


The clarity of the pictures are superb. The detail that it captures is amazing. I love to take pictures with it outside during the summer time when my children are playing. It captures their pictures while they are in motion.
This camera has a variety of settings to choose from, including: Manual, Panorama, Sport, Shutter Priority, and Aperture Priority.
It also has video setting. It records both picture and sound. I've used the video setting both indoors and outdoors. I have started to use the video setting rather than pulling out the video camera.
It does a have a delay when taking pictures that can be a bit slow. When taking multiple pictures in a row it will stop to "process".
I would recommend the
Kodak EasyShare Z950
digital camera to anyone. If looking for something in between a basic digital and professional camera, I would recommend this one.
Adding pictures that my children and I took in our yard this summer.