Canon PowerShot SX10 IS
by Ania Knight
(Laytown, Ireland)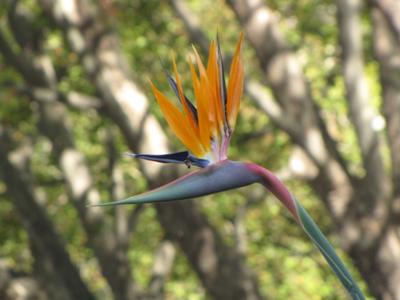 Flowers in Australia
I bought the Canon PowerShot SX10 IS about a year ago after my old camera broke down. I bought it online – seemed to be cheaper than buying in the store. I did my research and this model was at the top of most of the rankings I could find. I wanted a camera that will have a powerful zoom (it has 20x optical zoom) and a range of features that would let me adjust settings manually if I wanted.


This Canon was a great choice. It takes great pictures in Auto setting but I can use the Av setting to set the aperture manually to take my favourite flower pictures.
I also love the Sports setting – it's great for capturing my 2-year-old son in action. The picture saving time when in Auto takes a while, but Sports setting gives me no delay at all.
There are so many different settings that I haven't yet tried them all, but I like knowing they're there for me to try. Batteries seem to last for quite a bit. And it's nice that it used the SD cards.
It is a little bulky and can feel heavy if you carry it on your neck all day long. But overall the Canon PowerShot SX10 IS great for someone who likes taking pictures and wants a lot of features but does not want to spend a lot of money on a professional digital SLR.